On Tour PR has established contacts across the country with major daily newspapers, suburban dailies, regional weeklies, college publications, local TV, radio and online outlets, as well as numerous national contacts in all forms of media.  In addition to securing previews, features and concert reviews, our detailed approach includes coordination with labels, artist managers, tour managers, booking agents, promoters and venues to create an individual tour publicity campaign that suits the specific needs of each client.
Labels hire On Tour PR because we allow their press departments to focus on national targets while On Tour PR builds national awareness through regional campaigns.
Artists hire On Tour PR because we recognize the importance of a dedicated tour publicist who can work closely and comfortably with them to achieve their publicity goals.
Prior to going independent in 2005, On Tour PR founder Renee Pfefer worked for 16 years at Columbia Records.  During that time, she handled tour press for many superstars, including Bob Dylan, Pink Floyd, Billy Joel, Aerosmith, Beyonce, Jessica Simpson, Destiny's Child, James Taylor, and many other top acts in the business including Train, Jeff Buckley, Shawn Colvin, Bruce Cockburn, Toad the Wet Sprocket, Phil Lesh & Friends, Soul Asylum and Our Lady Peace.  In addition, she handled publicity for the 2004 Great High Mountain Tour (led by Alison Krauss & Union Station and others featured on the "O Brother, Where Art Thou?" and "Cold Mountain" soundtracks) and the high profile summer festival Gathering of the Vibes.
Since then, Renee Pfefer and On Tour PR have handled tours for Tedeschi Trucks Band, Celtic Woman, Donovan, Lyle Lovett, Roger Hodgson, the Derek Trucks Band, Bruce Hornsby, The Gin Blossoms, Cake, Trey Anastasio, Alejandro Escovedo and many others.
If you are looking to hire an independent publicist for your upcoming tour, we hope you'll consider On Tour PR.
At New York Stock Exchange for closing bell with Celtic Woman
With Pete Seeger at Beacon Theatre
SiriusXM visit with Sharon Jones, Susan Tedeschi and Derek Trucks
With Amos Lee at Capitol Theatre, Port Chester
With Lyle Lovett at Late Night with David Letterman
With Liza Minnelli on Broadway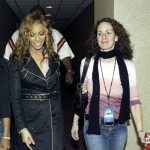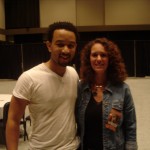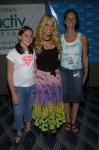 With Beyonce at Wells Fargo Center, Philadelphia
With John Legend, Ruth Eckerd Hall, Tampa
With Jessica Simpson, Radio City Music Hall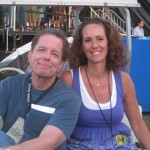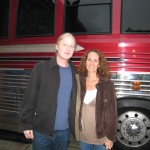 With Dennis McNally, Gathering of the Vibes, Bridgeport
With Derek Trucks in Peekskill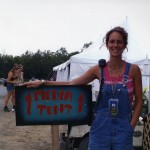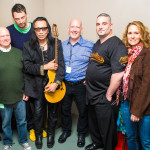 Outside my media tent at Gathering of the Vibes in Mariaville, NY
With "Sugarman" Rodriguez at Beacon Theatre
Follow us on Twitter.